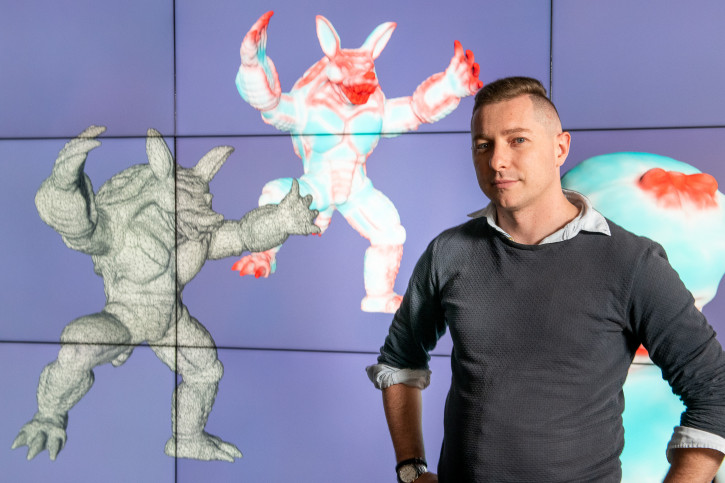 As someone with a self-confessed determination to understand how everything works, Dr Richard Roberts has embraced his natural curiosity throughout his career to date. Originally a digital media design student at Te Herenga Waka—Victoria University of Wellington, Richard developed his interests in programming languages and software engineering.
On a digital internship with multi-award winning Weta Digital, Richard had his first opportunity to experience the world of production engineering. There, he saw firsthand the problems faced by artists during the production of visual effects for films. "What was interesting was how many people had problems that were almost immediately solvable by software." Tackling the issue of implementing computer graphics research for practical use in industry settings, Richard is working with the Wellington UniVentures team to bring next-generation features to animation software.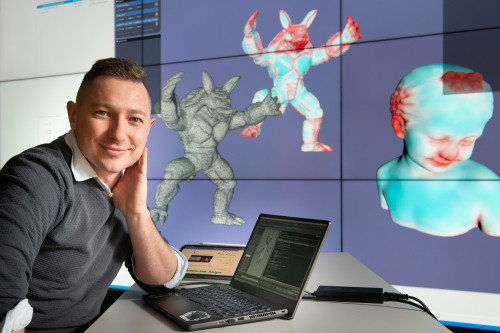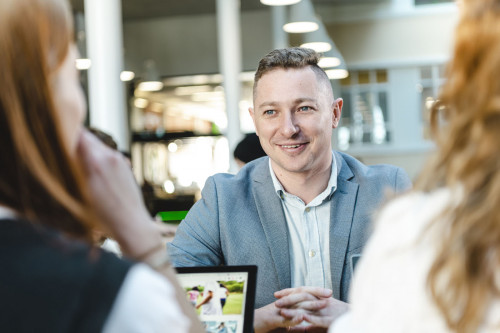 Joining the Emerging Innovator Programme
CMIC is a relatively new centre that conducts both academic research and prototype implementation. Researching and developing next-generation technical animation tools and understanding the impact of his work, Richard was introduced to the commercial team at Wellington UniVentures and quickly established a great relationship. Along the way, he discovered the value of the IP he had developed.
After he formalised his approach through an invention disclosure, the commercialisation team began coaching Richard and engaged a patent attorney. They also recommended he apply to the KiwiNet Emerging Innovator Programme. It was at that point that he first started to think of himself as an entrepreneur.
"Richard has always had a passion to make life easier for overworked artists at game and video production studios," says Liam Sutton, Commercialisastion Manager at Wellington UniVentures.
"It's been fantastic to work with him through the Emerging Innovator programme as he develops his entrepreneurial skillset and turns academic vision into tangible solutions for industry. Global demand for new media is only increasing and Richard will be well prepared to help production studios meet this demand."
What's the project?
Richard works in the Future Studios Solution (FSS) team at the Computational Media Innovation Centre (CMIC) at Te Herenga Waka. Part of his role is to work on edge-case problems that can't be solved by existing technology.
One of the biggest problems is facial motion capture. "You can get a pretty good capture of someone's face and even animate a kind of digital double," says Richard, "but it gets much harder when you want to put that onto a more fanciful character. Faces move in very complicated ways," he adds.
Mindful that animators need agency, Richard has developed a solution he calls an Automatic Posing Assistant. It gives suggestions to animators as they position a character and offers a range of options to complete the pose for them. The idea is to produce realistic results in a much shorter time. After all, production is not a cheap process. On the ground-breaking movie, Avatar, production costs amounted to more than a million dollars per screen minute.
How has the Emerging Innovator Programme supported the project?
In this industry, the route to market is a slow one. Typically, IP takes around 15 years to implement commercially—though only a handful of projects ever reach that point. Richard explained, "the issue is the complexity of having studios adopt new practices. There can be hundreds of artists, and it's difficult to change the tools they are using."
The programme and the access to a mentor allowed Richard to develop a minimum viable product (MVP) that represented a much faster way to market. The programme also helped him hone his communication skills and gave him the confidence to reach out to businesses with whom he had previously had no contact.
He has undoubtedly benefited personally, too. In his view, "the Emerging Innovator Programme gives you the confidence and credibility that you can be an entrepreneur."