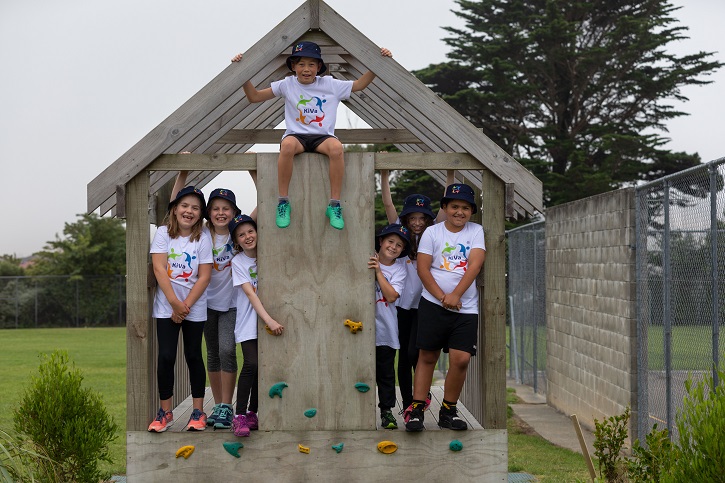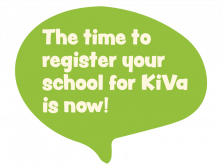 Bullying is intolerably high in New Zealand schools; the most recent international data ranks New Zealand as second to worst in the OECD for incidences of recurring bullying. Left unchecked, at its best, bullying affects learning outcomes and wellbeing at school. At its worst, bullying can lead to depression, drug and alcohol abuse, sexual risk-taking and anti-social behaviour in adulthood.
In a bid to reduce these appalling statistics, Wellington UniVentures has delivered an evidence-based anti-bullying programme across more than 50 New Zealand schools to date. Known as KiVa, the programme was originally developed at the University of Turku in Finland to enhance child wellbeing in Finnish schools. Testing in rigorous scientific studies has proven KiVa to be effective in schools all around the world. Results from four years of implementation in New Zealand schools further validates its impact.
KiVa aligns with the New Zealand curriculum and fits the country's diverse multi-cultural landscape and school approaches.

KiVa and KiVa's logo are Registered Trademarks by University of Turku in European Union and certain other countries. Wellington UniVentures is the Official License Partner of University of Turku.
Register for KiVa
In more detail
A common thread in international research on bullying has found that strategies on their own are not enough; the solution needs to be school-wide—which is why KiVa takes a whole-school approach, requiring schools to make a long-term commitment to changing attitudes, behaviours and group norms.
The programme consists of three key components: prevention (through classroom lessons), intervention (from a trained KiVa team to address incidents and free-up teachers' time) and monitoring (via annual surveys) to measure progress towards reducing bullying.
Its effectiveness is demonstrated by early research by Professor Vanessa Green and ongoing results from the KiVa surveys showing a consistent year-on-year decrease in bullying incidents, from a starting average of around 24% down to 14% over the first few years that the programme was implemented.
For more information about implementing the KiVa Programme in your school, contact one of the team below.
Experiencing KiVa in New Zealand
The KiVa Bullying Prevention Programme was developed in Finland and is now being used across Aotearoa New Zealand primary, intermediate and secondary schools (up to Year 10) with great success. You can read more about the feedback from some of these schools here.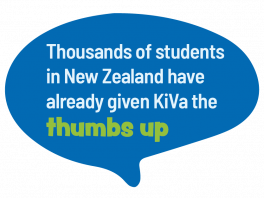 Our team would be happy to talk to you about the New Zealand experience with KiVa. Please contact one of our team below.