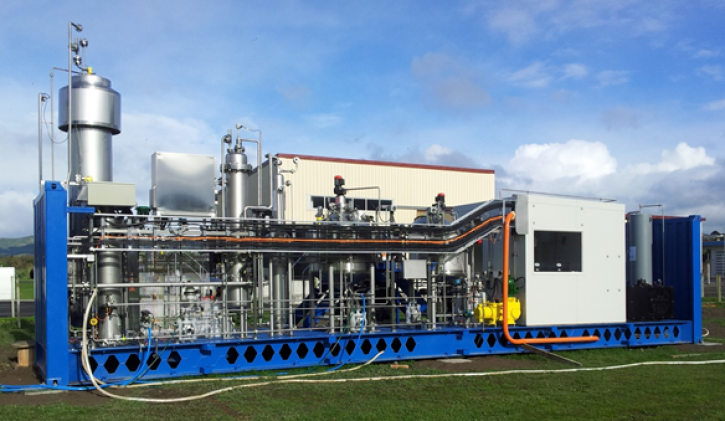 Wastewater plants produce over 100m tonnes of 'sludge' globally each year. The sludge is a by-product of the sewage treatment process and historically, has been disposed of in a way that is damaging to the environment.
In a world of increasing demand for sustainable waste management, the drivers for reducing
waste volumes to landfills and water systems have become critical. There is a need to find a more permanent solution.
A new process was developed by the team at Te Herenga Waka—Victoria University of Wellington which separates the sludge from wastewater into reusable resources, including fertilisers and other valuable chemicals, in a competitive an environmentally acceptable way.
The process involves applying high pressure and temperature to break sludge down into various components. By recovering, recycling and reusing these components within the sludge, it is estimated that not only does the system decompose over 95% of the by-product, but the wastewater treatment system can generate a cost saving of up to 40% compared with other conventional treatment processes. Protecting the IP around this technology, Wellington UniVentures supported the development of this research and helped to establish the company Wetox.
Wetox provides a complete onsite waste disposal option. Made up of a series of tanks, pipes and pumps the size of a large container, the technology sits on a modular unit which can easily be moved around.
In 2013, the team developed a small pilot plant for Palmerston North District Council, to demonstrate the process and establish the economic and environmental benefits for wider use.
Features & Benefits
Reduces environmental impact 
Wetox reduces the overall disposal issue by recovering and reusing nutrients in a usable format.
Low operating costs 
Lower operating costs through resource recovery (e.g. alum, phosphate (fertiliser), and carboxylic acids which can be used to produce bio-polymers.
Modular units 
Flexible units can be easily installed onto existing waste management plants, making it more affordable for many small/medium industrial companies as well as larger organisations.