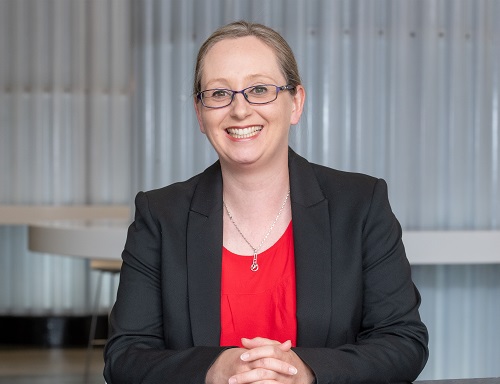 Email Stephanie Grant
+64 4 463 9480
LinkedIn Profile
Stephanie's role in the team is to help protect (i.e. patent) the high quality research with commercial potential that is produced at Victoria University of Wellington.
By protecting the IP associated with research discoveries, Stephanie ensures that researchers and the University gain exclusive legal rights to utilise that IP for maximum commercial benefit.
Originally from Scotland, Stephanie holds a Bachelor of Science in Medicinal Chemistry (First Class Honours) from the University of Paisley in Scotland, and a PhD in Chemistry from the University of York in England.
In 2006, Stephanie relocated to New Zealand to take up a role with BDG Synthesis, where she worked as an organic chemist synthesising isotopically labelled compounds. She has also worked for a biopharmaceutical services provider in the United Kingdom, and as a Patent Executive with Baldwins Intellectual Property in Wellington, where she helped local and overseas clients to protect their chemical and biotechnological IP. Stephanie is also a registered trans-Tasman patent attorney.