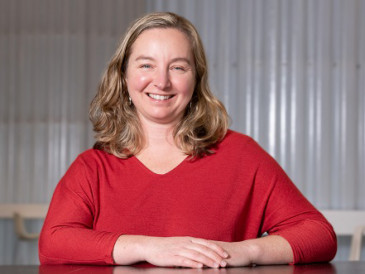 Email Deja Harrison
+64 22 563 6260
LinkedIn Profile
Kaiwhakahaere Hōtaka—Programme Manager
Deja joins the KiVa team as Programme Manager covering Kieu Pham while she is on maternity leave.
Deja will be supporting the growth of the KiVa bullying prevention programme to schools nationwide. She is responsible for working with schools currently on the programme and for promoting the values and purpose to all stakeholders.
In 2021, Deja became a Certified KiVa trainer.
Previously a teacher in the Wellington region at a KiVa school, Deja is a trained KiVa coordinator and well versed in the programme, understanding the difference it can make to the lives of young people.
Originally from the US, Deja is a Californian native but spent most of her adult life in Idaho, before moving to New Zealand in 2013 with her husband and daughter. All three are very active and enjoy kayaking, hiking, mountain biking and skiing.